This is Science Village
A ten minute read.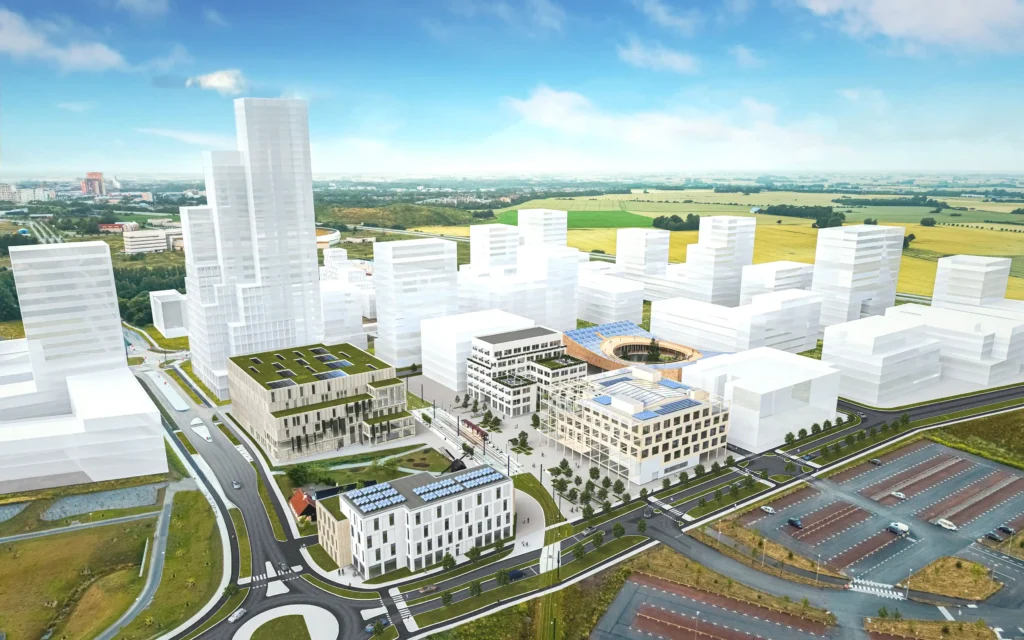 Science Village is a growing business, research and academic district in Lund in southern Sweden. The area, with its first commercial development ready in late 2023, is already home to two world leading material science laboratories ESS (planned start in 2029) and MAX IV – as well as convenient tram stop connecting the area to Lund city centre, and trains to Malmö (10 minutes) and Copenhagen Airport (30 minutes).
Lund and Science Village is situated in the southern most region of Sweden. The landscape here is characterised by white beaches, flowing fields and beech forests – and every few kilometers a small village or town. The west coast with its cities, industry and high connectivity is the economic center of the region. The inlands and eastern coast, rarely more than a 50 minute commute to Lund, is on the other hand known for its orchards, varied nature, low cost rural living and artisan communities.
The area when finished will contain more than 450 000 sqm of academic, lab and commercial space. Lund university for one is planning a big campus extension and a new NanoLab in Science Village. The area will have a daily flow of visiting academics and students, researchers and engineers, conference guests and curious public, that together form a lively knowledge ecosystem of people and ideas. In order for these people to meet and ideas to converge the area will also have a public Science Center, a concert hall and extensive conference capacity.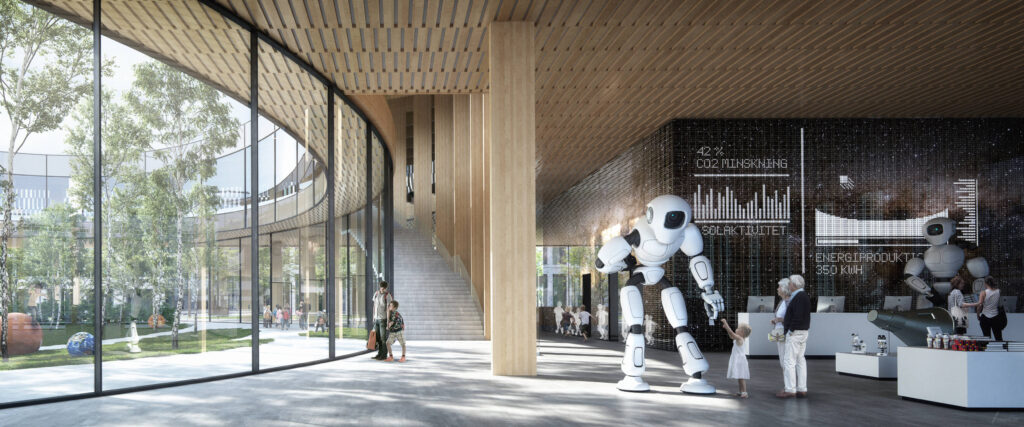 The Science Center (image) is planned to open in 2026. Inviting everyone, young and old, to explore exhibitions, science shows and try their hand at different experiments. Apart from experiencing the Science Center the audience will also be given the tools to make a positive impact on our shared global challenges.
Science Village Hall (opening 2024) is a highly flexible conference and entertainment venue that will house a thousand people in concerts or lectures. The space, multi-talented as it is, can also accommodate dinners and trade fairs. Science Village Hall is located in the building The Loop (ready for tenants 2024) in the very heart of Science Village.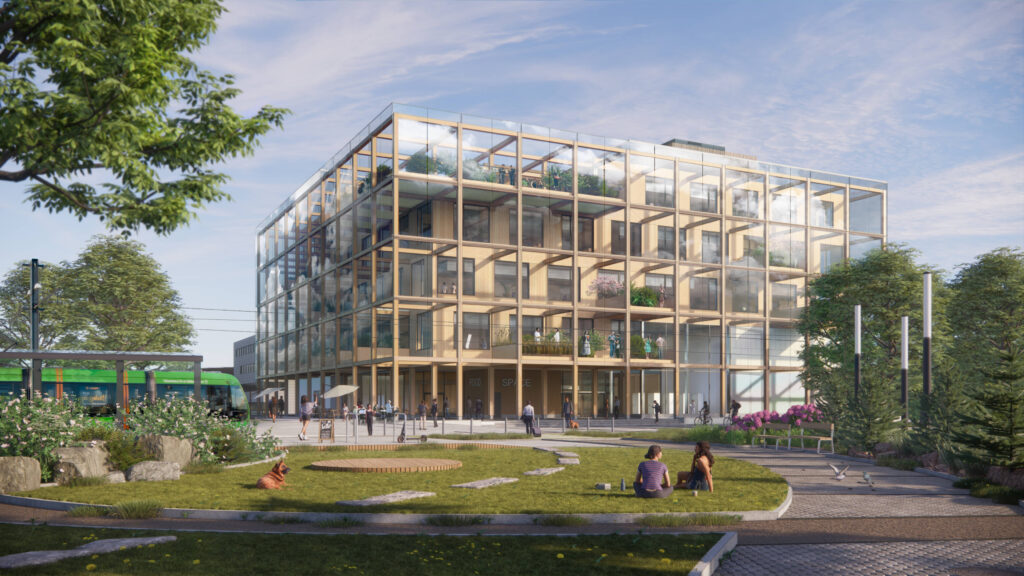 The first commercial tenant, Oatly of oat milk fame, will move into the building SPACE (image) in late 2023. Oatlys' choice to locate its Research and Innovation centre in Science Village is a strong indicator of what is to come. Because even though the impact of MAX IV, ESS and Lund university is of global importance. Proximity to them; the talent they attract and the tools they provide, is a big competitive advantage for any company looking to excel through innovation.
In the near surrounding of Science Village is also home to big parks and varied residential areas. The largest Park "Kunskapsparken" starts only meters from the Science Village tram stop ("ESS") and is 30 hectares of running tracks, fruit trees, outdoor gyms and scenic spots. The nearby residential areas in Brunnshög contains both hotels, rentals, apartments and detached houses. This area has so far attracted a lot of expats because of its focus on mobility, sustainability and allowance of an easy modern lifestyle.
Science Village is in an expansive phase. Two building, SPACE and The Loop are currently being constructed, MAX IV is providing the worlds brightest X-rays to Swedish and national researchers on a daily basis, both researchers and engineers at ESS is working tirelessly towards the first neutron experiments in the end of the decade and Lund University is getting closer to their first buildings in the area. Currently, Science Village Scandinavia AB (SVS AB), the publicly owned development company that owns most of the land in the area is preparing the 4th zoning plan containing more than 100 000 sqm of building rights. If you want to know more of the physical planning of the area, you could start with the interactive map here.