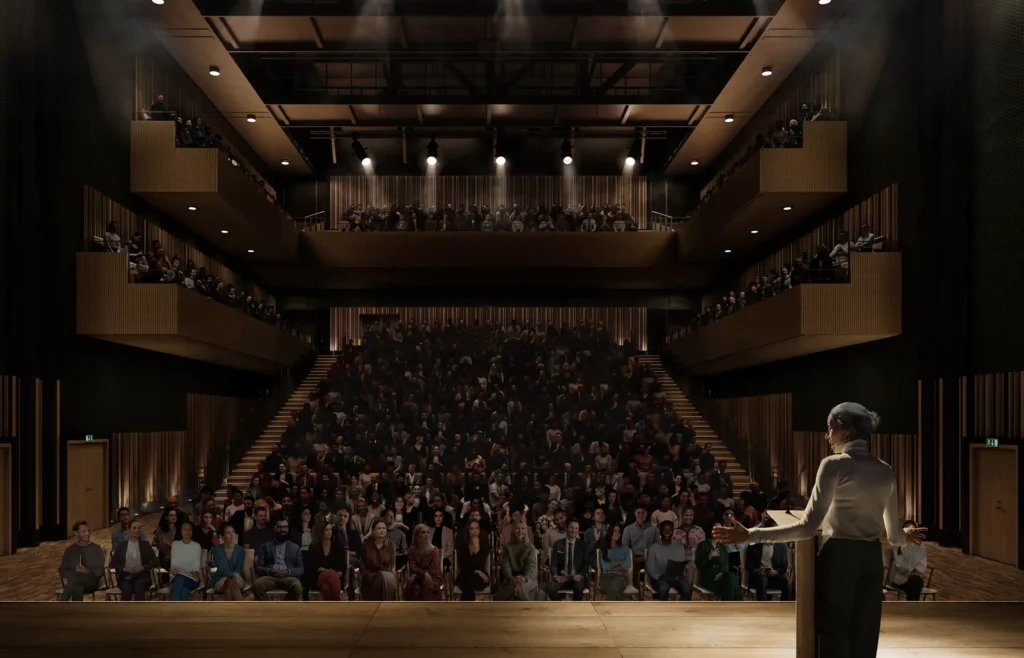 Concert – Congress – Event
Science Village Hall in Lund seats a thousand people and will be perfect for all types of events from major scientific conferences and lectures to big dinners, concerts, musicals, and theater performances. Science Village Hall will be the largest multi-purpose venue space in Lund and will open in the fall of 2024.
Science Village Hall is located in the university city of Lund, 20 – 30 minutes from Copenhagen and Malmö. Take a short tram ride from the inner city (and its hotels) and you'll find Science Village.
Book now!
Available for use fall of 2024. Contact.